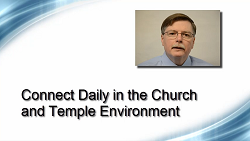 Watch our video on using Connect Daily in the Church and Temple environment.
Web Calendar for Churches & Temples
Worship Services, Ministry events, Meetings, Weddings, Community Events, Classes... The list can seem endless. Organizing a full schedule of events for your church or temple while making sure rooms, equipment and vehicles don't conflict can be a daunting task. There is a solution.
The Solution: Connect Daily Web Calendar
Schedule your events while assigning and tracking your resources quickly & easily. Edit and view your calendar from anywhere using a web browser.
We have an informational video that talks about
using Connect Daily in the Church/Temple environment
.
Easily add a calendar to your web site.
Eliminate room and vehicle conflicts
Transparently push events to Facebook and Twitter. Watch the Tutorial
WordPress plugin for easy integration. Watch the Tutorial
Powerful AND Easy
Affordable
Supports mobile devices including iPhone™, iPad™, Android™, and more.
Why should your organization choose our web calendar?
Benefits

Provides a powerful calendar to allow everyone to see what events are happening at your church. Reduces the time spent managing your facility and eliminates double-booking.

Features

Meeting your special needs like resource management, customizable security, approvals, and much more. Push your events to popular social networking sites like Facebook and Twitter!

Support

We provide live telephone support. We'll get your questions answered quickly so you can get your job done fast!
I'm Ready!
You're only 60 seconds a way from having a great calendar for your web site!
Sign up today for a free 30 day trial
! There is no risk for trying the calendar; you will not be asked for any billing information and we will respect your privacy.
I'm Not Ready Yet!
Call and speak to our staff today to learn who Connect Daily can help your church or temple with it's calendar needs.

(303) 438-9585

or use our contact form to have our staff contact you!
Events - Resources - One Solution --> Get Connected! --> Get Connect Daily!
---
What are users saying about Connect Daily ?
"We love the Calendar app. It's great for what we need. " "

Erick McGraw, TCBC Ministries
---
"Thanks! The calendar looks great and is exactly what I wanted."

Ralph Fink, Business Administrator, Fox Chapel Presbyterian Church
---
"Thank you so much!! I've already heard compliments about our new calendar."

Patty Hunt, Communications, Liberty Corner Presbyterian Church
© Copyright 2013, MH Software Inc., All rights reserved.